Services
Strategy, content,
media, & creators
under one roof. 
We use social media to be the connector between your brand's multiple touch points. Rooted in the virality of social, enhanced by our multidisciplinary in-house capabilities, we ensure brand consistency and impact. 

Hot take: there's too much boring work out there. Let's make something cool together.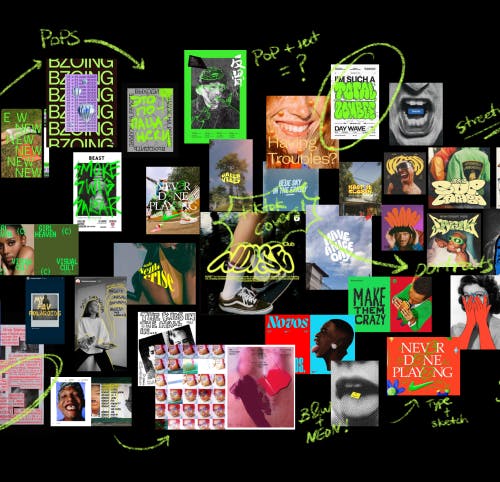 Scroll Down
Bonkers creative, primed for social.
Designers, writers, filmmakers, and creators. Our world-class in-house creatives think and see social first with blistering speed and out-of-the-box thinking. Content optimized for social, services include high and low fidelity content creation, copywriting, graphic design, photography, and motion design. Honestly they just want to make cool sh*t, will you let them?
Data-driven, strategy led.
Social strategy that stands out and exercises industry best practices on each and every platform. Rooted in results, executed across select channels. Our strategy services include ongoing social media management, social listening, brand research and analysis, reporting, and community management. All strategists are the smartest people in the room. That's a fact (just ask a strategist). 
Reach further, leave an impact.
We know brand affinity is so much more than eyeballs, but it's a good place to start. Our media team will help you reach numbers you have only ever dreamed of. Targeted and contextual media services, tailored to your voice and your ideal consumer, get your brand in front of the right people at the right time (hey, maybe that's on the toilet and that's okay).
Influencer? More like a friend of a friend.
Online creators are an essential part of any well-rounded and successful campaign. Our talented team leads clients through every aspect of working alongside content creators and influencers to maximize impact and build healthy brand values and image. Our services include contract negotiations, talent scouting, campaign management, and execution.
Meet our friends
Just a few of our friends that have trusted us with their brand and social campaigns.